Protect your info with
Absolute Identity Protection

®

today!

We understand privacy can be important, in which case we are here to help. We realized that our powerful tools for locating data can also be used to find and protect it across the internet
Identity protection includes
Permanently remove all your information from this site and many others, right away!
Web scanning notifcations if your information shows up anywhere else
Automatic removals sent to 3rd parties
Add you to "DO NOT CONTACT" lists
Credit report change notifications
Dark Web monitoring
Covers up to 5 family members
Dashboard for monitoring, fixes, removals & threat detection
Live support for direct assistance
Includes complete Identity Shield

®

service
"I sleep better at night knowing my identity and information is completely protected."
Why sign up?
Easily remove information from many sites, all at once!
Feel secure with peace of mind
Protect yourself from identity theft
Stop spam and marketing
Make sure you can't be found or targeted
Protect your family and loved ones
Relax and let us do the hard work for you
Sign up
Already have an account? login
100% Satisfaction Guaranteed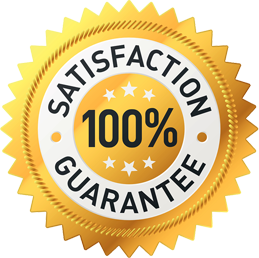 If you are not 100% satisfied with the quality of service, we will be happy to provide a full refund.
Are monitoring and notifications important?
Information is constantly circulating and being produced, trying to constantly keep up with it can be like playing a never ending game of whack em' all. Let our aggressive technology which is constantly scanning, notifying and fixing, take over for you. New and old information can easily surface on many different websites, which you may not be aware of or show up on Google. But we are connected into the back bone of the system and know where to look. This can save a massive amount of time and headache.
What is Dark Web monitoring?
The dark web refers to an online black market that requires special encryption technology to access. Criminals will sell people's information here for the purposes of identity theft. They will typically advertise large files of information, but disclose a few details like name and address so that quality can be checked. We monitor these for your information.
What is threat detection?
We watch for events that may be concerning, which may include: someone filling out an application in your name, signing up for an account, a crime under your name, or an attempt to access secure information, or other triggers.
Why is credit monitoring important?
Credit monitoring is an important form of protection against identity theft as well as an important tool to help you maintain good credit. Credit monitoring alerts will inform you of various important changes to your credit report such as: new credit inquiries or new accounts opened. The sooner you are aware of an issue, the easier it is to fix.
Is this service Guaranteed?
We offer a: no questions asked, 100% satisfaction, money back guarantee. If you are not fully satisfied with our specialists and how well our technology automatically removes, notifies and protects your information, we will be happy to provide a full refund.
Why is our service the best?
Our vast capabilities to scan, collect and connect information across a wide variety of sources puts us in an ideal position to find, protect and remove information with ease. Other services mostly periodically check your credit report for changes, we offer this too, but we also work tirelessly to check every nook and cranny of the internet to remove your information. We also have partnerships with other companies and organizations, which allows us to easily protect your information from a wide variety of sources. Let our connections and technology work for you 24/7.
Why publish information and also offer to protect information
We believe it is important for the public to have access to information in order to protect people from fraud, scams and dangerous individuals. Or other common uses, like helping people do business or just reuniting old friends and family. However, we also realize that people may have a unique need for privacy. For example, someone leaving an abusive relationship, a law enforcement officer, public figures, or anyone who deeply values their privacy. We want to find the ideal balance between these important responsibilities. Our mission is to make sure the public is safe, secure and empowered by technology.
Decline identity protection offer and request only this information be removed